About The IAM

The International Academy of Macomb, officially designated as an IB World School in December 2009, is a county-wide International Baccalaureate magnet school located in Clinton Township, Michigan. IB World Schools share a common philosophy: a commitment to high quality, challenging, international education. The IAM graduated its first class of 93 students in 2012, all of whom attend a variety of public and private universities such as The University of Michigan, Penn State, Spelman College, and The United States Naval Academy. Serving increasing numbers of successful, highly motivated students from throughout Macomb County, the IAM is a vibrant and cohesive learning community where students can grow and excel while working toward an IB diploma.

For further information about the IBO and its program and philosophy, visit the IBO website.
Spotlights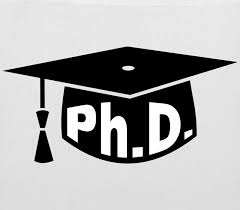 Congratulations Principal Sturm!
The IAM would like to congratulate our principal, Eric Sturm on the successful completion of his Ph.D. in educational leadership. Please join us in congratulating Dr. Sturm on this notable accomplishment.
What's Happening
Calendar

‹

February

2018

›

S
M
T
W
T
F
S
1
2
3
4
5
6
7
8
9
10
11
12

Feb 12

8:30 AM to 11:00 AM

9th Grade Hearing and Vision Testing Macomb County Health Dept

IAM Calendar

13
14
15

Feb 15

8:22 AM to 8:32 AM

Lockdown Drill

IAM Calendar

16

Feb 16

No School-Winter Break

IAM Calendar

17

Feb 17

No School-Winter Break

IAM Calendar

18

Feb 18

No School-Winter Break

IAM Calendar

19

Feb 19

No School-Winter Break

IAM Calendar

20

Feb 20

No School-Winter Break

IAM Calendar

21

Feb 21

No Inbound Bus Service for Chippewa Valley students

IAM Calendar

7:00 PM to 8:00 PM

PCC Meeting

Cafeteria

IAM Calendar

Parent Community Club Meeting

22

Feb 22

No Inbound Bus Service for Chippewa Valley students

IAM Calendar

23

Feb 23

No Inbound Bus Service for Chippewa Valley students

IAM Calendar

24
25
26
27
28